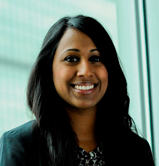 Health Care Organizations: Are You Prepared for an I-9 Audit?
By Marsha T. Mavunkel
Attorney
Ryan, Swanson & Cleveland, PLLC
U.S. Immigration and Customs Enforcement (ICE) has focused on creating a 'culture of compliance' by heavily relying on I-9 inspections to find and fine employers who do not follow immigration laws regarding employment eligibility verification. Immigration law (8 U.S.C. § 1324a (b)) requires organizations to verify the employment eligibility of each employee by completing and maintaining Form I-9. ICE's Homeland Security Investigations (HSI) unit can audit any health care organization on a random basis or by following a lead from the public, other businesses, disgruntled employees at the workplace, or through tips from other government agencies. The number of businesses subjected to I-9 audits has soared from a couple hundred less than 10 years ago to thousands today. HSI continues to issue Notices of Intent to Fine (NOFs) at an unprecedented rate for Form I-9 related violations.
Read article

A Vision for the "Next Generation" Community Behavioral Health Center
By Patrick Evans
CEO, Sound Mental Health
All too often, behavioral health is viewed as a secondary health care segment, incorrectly perceived as ancillary to larger health care quality outcomes and measures. The nonprofit community behavioral health sector is encumbered by these perceptions, struggling to stake its claim as a valid contributor to the business and health care communities. Yet, as part of a larger system dedicated to the integration of health care (and, therefore part of the solution in improving health care outcomes, reducing runaway costs and bringing greater efficiencies), the next generation behavioral health providers should find these perceptions changing.
Read article

Health Plans Report Financials Through June 30, 2016
By David Peel
Publisher and Editor, Oregon Healthcare news
Fourteen of the largest Oregon health plans recently reported financial information through June 30, 2016. Five of the plans were profitable while the other nine were not. See how all the plans did by reviewing our interactive "Plan Financials" page.
Review Financials

U.S. Office for Civil Rights to step up investigations of small HIPAA breaches
By Richard S. Cooper, Esq.
Member, McDonald Hopkins LLC
In mid-August 2016, the U.S. Department of Health and Human Services Office for Civil Rights (OCR) announced its new initiative to investigate breaches of protected health information (PHI) affecting fewer than 500 individuals.
Read article

Minimizing Healthcare Regulatory Risk
By Michael Reph, CLCS, MBA
Account Executive, Parker Smith Feek
Regardless of your role within the healthcare space, everyone can have an impact on how an organization minimizes regulatory risks. Healthcare executives need to understand the trending regulatory claims, the best way to partner with insurance associates, and how varying policies interface with the associated liabilities.
Read article