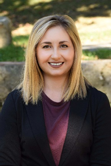 Unorthodox Method of Patient Care Grows 5-6% Annually
By Sarah Krizanic
Practice Manager
Medic Management Group, LLC
Original Publish Date: March 7, 2017
As we continue through an era of change in healthcare, an unorthodox method of patient care is gaining popularity. Concierge Medicine, also commonly known as Retainer Medicine or Boutique Medicine, was established decades ago, but modern physicians have begun adopting this model. Janet Colwell, a writer for Medical Economics, cited that Concierge Medicine is growing 5-6% annually with a majority of the growth coming from Internal Medicine, Primary Care, and Family Medicine physicians. However, specialists such as pediatricians, osteopaths, gynecologists, dermatologists and mental health providers have started to venture this course as well. Concierge physicians generally target patients whose main goal is preventative care or acute-care, but many also continue to see patients who suffer from long-term or chronic conditions.
Physicians who have decided to build their practices based on this model feel it allows them the opportunity to provide patients with compassion, superior patient care and unlimited access to their services. They strive to make the appointment a positive experience and emphasize a relaxed atmosphere. By reducing their panels from the national average of 2,000-3,000 patients to 300-600 patients, providers are able to accommodate same day, or next day, appointments and, in some cases, even do house calls. Appointment times are longer and range from 30-45 minutes for acute-care or preventative visits. Annual exams are often scheduled at 90 minute intervals to allow the physician ample time to spend with the patient. In addition, concierge physicians are commonly available to their patients 24/7 via email and phone. Concierge physicians also report that due to decreased patient base, they are able to reduce the amount of office space and staff need, which helps to offsets the reduced revenue associated with seeing fewer patients.
By now you might be wondering how Concierge Medicine works and how it could profitable for the physicians. The answer is simple, patients pay a monthly or annual "retainer" fee for the physician's exclusive service. Annual fees can cost as much as $5,000 but the national average is $1,800. The concierge physician service is designed with executives and individuals with demanding schedules in mind. Patients who choose these physicians tend to be upper middle- class and have an average annual household income of $125,000 to $250,000.
Patients who find this service to be ideal but cannot afford the retainer fees associated with Concierge Medicine could instead consider Direct Primary Care (DPC). DPC monthly fees are generally $100 or under, but the patient base for these physicians range from 600-800, which is significantly higher in comparison to Concierge Medicine (300-600), but is still significantly lower than the national average (2,000-3,000). The other factor that sets DCP apart from Concierge Medicine is that DCP tends to be direct pay only, meaning the physicians bill the patients directly for their service and do not utilize any insurance contracts, whereas physicians in Concierge Medicine will still typically bill insurance payers for routine care.
Critics of Concierge Medicine claim it is "unethical and immoral" because the retainer fees could exclude lower income patients who cannot afford to pay the fees for the service. They also claim that Concierge Medicine benefits the physicians more than the patients by reducing their workload and limiting the number of patients they service each year. However, concierge physicians maintain that this service allows them to return to "old fashioned" ideals where physicians are able to build a relationship with their patients and allows them to create a care plan that works with the physician and the patient.
If you are interested in seeking Concierge Medicine services in Ohio, it can be found in most major cities.. You can also follow the latest news in Concierge Medicine at conciergemedicinetoday.org.
Resources:
http://medicaleconomics.modernmedicine.com/medical-economics/news/concierge-medicine-becomes-option-reform-era?page=0,2
http://www.sleepreviewmag.com/2017/01/concierge-medicine-option-sleep-specialists/
http://www.medpagetoday.com/practicemanagement/practicemanagement/55585
Sarah is a Practice Manager at Medic Management Group, LLC. She earned her Bachelor's degree in Health Care Administration at Kent State University and graduated magna cum laude. Since then she has worked exclusively with private practice physicians.
Sarah joined Medic Management Group in June 2015 and currently provides administrative oversight to a small practice, assists with new practice start-ups, and other client and corporate projects. She also provides clients with human resource management, payroll, and acts a supporting manager for other MMG Practice Administrators.