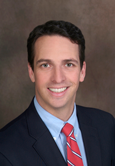 Hospital Operating Margins Continue Slide in Q4 of 2017, Charity Care Rises
Philip Schmidt
Associate Vice President for Public Affairs
OAHHS
Original Publish Date: April 10, 2018
As Oregon's community hospitals' costs continued to increase relative to revenues, operating margins continued their downward trend, landing at a median of -0.8 percent, which was among the lowest tallied in dozens of years. According to a newly-released quarterly report by Apprise Health Insights on acute care hospitals' financial and utilization trends, hospital finances statewide are under increasing pressure due to a variety of factors, including market shifts toward outpatient services along with the cost pressures and others. At the same time, charity care continued in its upward trend.
Hospitals' aggregate operating margin of -0.8 percent in the fourth quarter of 2017 was lower by more than half a percentage point than the same quarter in 2016 when it was -0.2 percent. The Q4 2017 operating margin of -0.8 percent is the lowest since Q1 2014, and the second-lowest since Apprise Health Insights began collecting this data in 1993. The quarter continued the annual decreases in overall operating margins seen over the past several years following a brief spike after the full implementation of the Affordable Care Act.
Meanwhile, charity care (free and reduced price services for patients in need) is at its highest level since Q1 2014. Median charity care as a percentage of total charges has been steadily increasing after the post-ACA expansion drop. Five of the last six quarters have seen increases in seasonally-adjusted charity care. Q4 2017 is the largest charity care percentage since Q1 2014.
Inpatient discharges continued their downwards trend, decreasing by nearly 1,500 discharges per year for the past two years. At the same time, outpatient visits continued in a sharp upwards trend, with 2.92 million visits in Q4 of 2017 compared with 2.74 million visits in the same period of 2016. Additionally, the rate of increase in the last three quarters of 2017 has been much higher than usual, climbing by climbing by an average of 140,000 visits each quarter.
"Oregon's community hospitals are in a uniquely difficult set of financial circumstances due to a variety of marketplace pressures," said Andy Van Pelt, executive vice president of the Oregon Association of Hospitals and Health Systems. "This trend holds for hospitals large and small, urban and rural, system or standalone, showing that this is a larger trend which hospitals are navigating. We know that costs have risen compared to revenues, but other factors are also at play."
The continued year-over-year increase in charity care stands in contrast to the prevailing public narrative that charity care has been all but eliminated in Oregon due to the Affordable Care Act. It also shows that the belief that hospitals should "do more community benefit" is disconnected from the data – showing that indeed they are doing more. And while charity care is still substantially below its pre-ACA levels, it has marched upwards over time and shows that the demand for free and reduced-price services is an ongoing issue statewide.
It is important to note that after a drop in uncompensated care spending in 2014, in 2015 hospitals announced a community benefit pledge to maintain, or increase, the amount they spend on community benefit, despite a drop in uncompensated care. Hospitals successfully worked in the 2018 Legislative Session to pass legislative language to ensure financial assistance notification practices at every hospital meet patients' needs and all those who need financial assistance are aware of its availability.
"Oregon's hospitals are navigating a very challenging financial situation and yet they are maintaining their deep commitment to community benefit, including charity care. We know our hospitals will continue to maintain their core commitment to giving back to their communities through these services," added Van Pelt.
To read the entire report, visit OregonHospitalGuide.org under "Understanding the Data" or click this link: http://oregonhospitalguide.org/assets/Q4%202017%20Utilization%20Report%20Public%20Release%20(002).pdf
Philip Schmidt develops, coordinates, and implements strategic communications for OAHHS focused on the Association's proactive public policy agenda, quality and patient safety initiatives, and community outreach programs.